Most days, I consider the Roaring Fork Valley my home away from home. Each time I return I wonder why I ever left. A common theme amongst many who spend time in the valley*. Prior to my most recent trip, I heard that there were numerous changes and additions to the food and beverage scene. So I started doing some research, determined to identify all of the things that I needed to eat and drink during my visit.
Insight into this rocky mountain based "foodie" world was hard to come by and I eventually abandoned my online search and turned to friends and family to point me in the right direction. Considering all I know about Aspen (and the valley) this was slightly disheartening. There wasn't a single guide highlighting the tried and true establishments I had grown to love over the years. Sure the big names received recognition, but as anyone who's spent time in the industry knows, those places aren't always the ones worth going to.
So I decided to write my own guide (with a few disclaimers below). Mostly, because I wanted an excuse to go on a personal foodie tour. An excuse to photograph all the food and beverages that I love. And so that I would have something to share with others if anyone ever asked.
* The Valley is composed of the towns: Aspen, Snowmass, Basalt and Carbondale. All of which are located in the Roaring Fork Valley in Colorado off of I-70. It's affectionately referred to as "The Valley."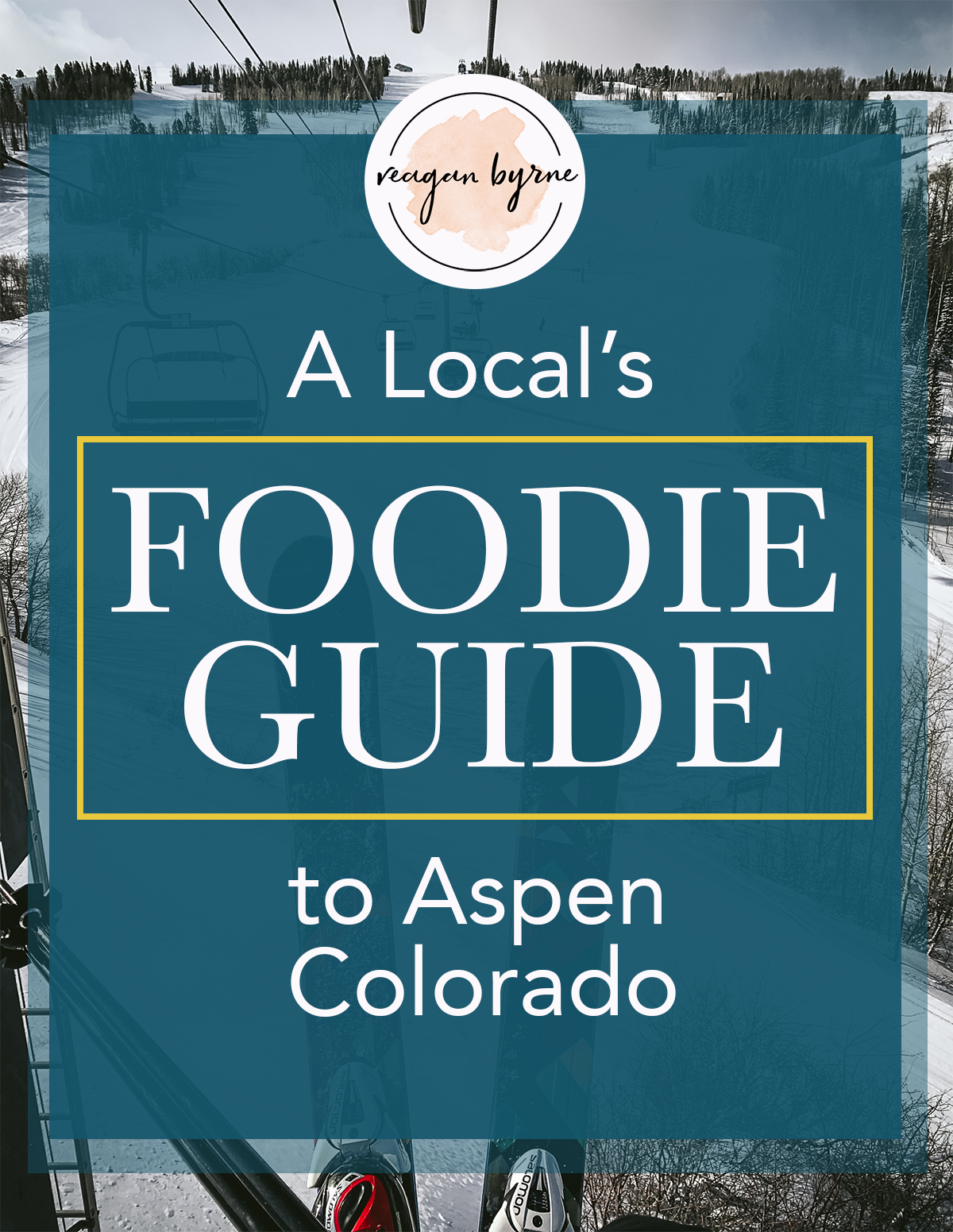 Everyone loves a good disclaimer, so I've going to start this one off with a few. You can skip the next few paragraphs if you trust my judgement and/or don't particularly care for disclaimers.
I'm calling this a "local's" guide only because, "An Ex-Local and Frequent Visitor's" Guide just wasn't working for me. In the past 10ish years I've lived and worked in Aspen (or the Valley) for 3 years and have visited at least half a dozen times. The valley, and my friends and family that continue to live there hold a special place in my heart. And I'm lucky that so many of them have agreed to share their favorite watering holes and go-to spots with me.

This is by no means a comprehensive foodie's guide to Aspen or the valley. This is a compilation of my personal favorites. The spots that I return to over and over again. That I make time to visit and that have (for the most part) been around long enough to win over the locals. If you're looking for an exquisite steak, a plate of oysters shipped across the rockies, caviar or champagne. This probably isn't the guide for you.

This is not a "budget conscious" guide. Because let's be real. Nothing in Aspen is actually budget friendly. If you're looking for budget friendly, you should probably consider visiting a different ski town.

I didn't list ALL of my favorites. In the spirit of keeping this guide relatively short. I had to play favorites.
Aspen
White House Tavern
I'm obsessed with the crispy chicken sandwich at White House Tavern. This is the only spot on this guide that isn't entirely "local." White House is run and owned by Hillstone Restaurant Group. But they employ locals and they make a damn good sandwich. And truffle fries. And, the service is impeccable.
Pro Tip: Sit outside (you'll probably avoid the wait) and it's not a strange thing to do in Aspen, even in the winter. Promise.
Meat & Cheese
Meat & Cheese is a restaurant and farm shop, located in the heart of Aspen. I would eat anything they put on their menu. Everything is just. that. good. But, I return, time and time again for the Vietnamese chicken noodle salad served with glass noodles, shredded chicken, cucumber, pickled vegetables, crispy shallots, leaf lettuce, chiffonade egg and a nựớc chắm dressing.
I grabbed this line off their website because it embodies everything that Meat and Cheese is…
"Wendy Mitchell and an amazing team of young chefs, bakers, picklers, brewers, butchers and charcutiers follow the rhythm of seasons just as farm families around the world do, and like those families, they create just about everything from scratch."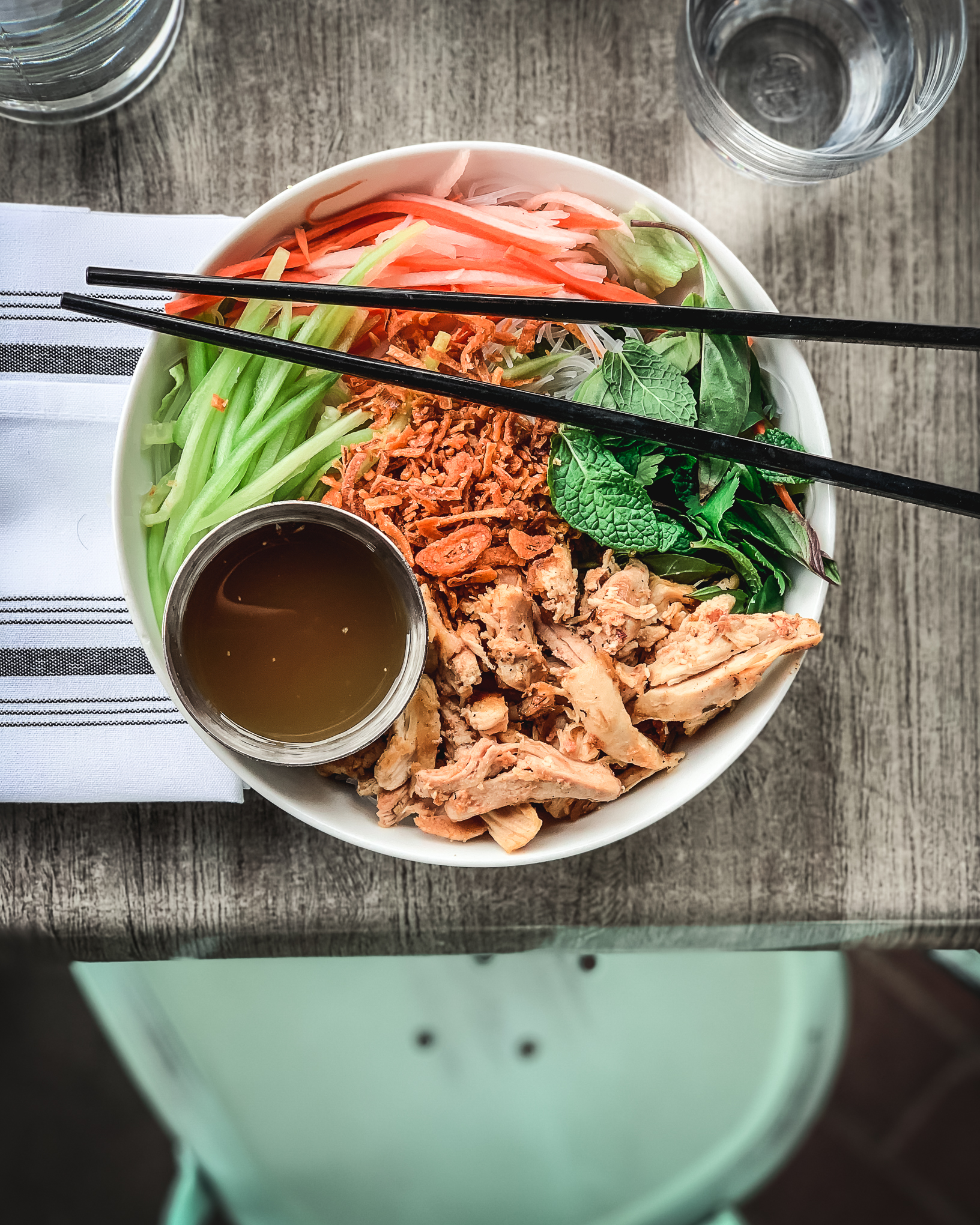 Local
For a long time, Starbucks was really the only reliable place to get a decent cup of coffee in Aspen. There sure, there are other places. But none that, in my opinion, are consistent enough (and I don't know about you but one bad cup of coffee is enough to dissuade me from returning). So I was ecstatic when a friend of mine told me about Local Coffee House. A bright, funky, rustic space showcasing handmade crafts and most importantly, serving great coffee. The youngest spot on my list, I hope and pray (for the local's sake) that they are able to stick around.
Snowmass Village
Fuel Cafe
Great breakfast spots, also seem to be hard to come by in the valley. But Fuel is worth the wait in my book (and there is almost always a line). This tiny shop sits on the edge of the Snowmass Mall making it the perfect location to grab a breakfast burrito before grabbing first chair.

Pro Tip: Get the California Burrito
New Belgium Ranger Station at Snowmass
The challenge of living in or visiting places like Aspen is that everything revolves around tourism. Everything. So it's always refreshing when you come across a spot like the Ranger Station. Situated underneath a hotel, it's clear that the intentions of the design were to attract tourists. But the nature of the bar has greatly shifted in favor of the locals. Serving local beer and hearty food right off the trail, complete with an outdoor firepit and popular by locals and industry folk.
If you look hard enough, you can find a picture of Flyp on the wall (and me) but let's be honest you're probably more interested in Flyp.
Down Valley
Batch at Roaring Fork Beer Company
Another beautifully aesthetic space, owned and run by locals. They brew their own beer. Which in many cases is enough to win me over. But the beer really is good and their snacks are pretty tasty too. If you can get downvalley for apres, this is my preferred spot. Low key, comfortable and casual.
The Village Smithy
There's something about an iconic mountain town eatery. The Smithy opened in the 1970s. Perched on the corner of Main St. and 3rd Street one can only imagine the lifetimes it's see. It has that bustling "diner energy." Staff buzzing around with fresh pots of coffee and the sweet smell syrup wafting from the kitchen.
Pro Tip: Order the Blueberry Corncakes and anything served with chorizo.
Marble Distilling Co.
I didn't get to visit during my last trip to the valley but nonetheless it remains one of my favorite spots. I wouldn't say it's known for food, but the drinks (particularly the spirits distilled on site) are delightful. Now, I'm not one that prefers vodka, but I would seek out anything created by this family owned and operated distillery (bar, inn, business etc. - they've got a lot going on!)
Their website is also awesome: https://marbledistilling.com/
Honorable Mentions:
Like I said, if you read the disclaimers. I didn't include ALL of my favorites. But they all deserve recognition. Maybe a RFV Foodie Guide Part II?